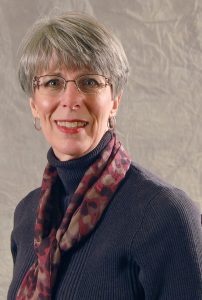 Where one chapter ends another begins. Su DaWalt, Urban Forestry Financial Specialist, is retiring from her work at Wisconsin DNR. In this role her primary responsibility was to coordinate the policy and implementation of our Urban Forestry grant and financing programs.  She has implemented many process improvements to streamline and document the grant process for staff and potential applicants.  She helped document and share other potential funding sources. Additionally, she worked with numerous partners, grant applicants and staff to improve, implement and train them in the various processes and materials.  Su will be missed, but we know she will do amazing things in her retirement.
Su started her State service in 1974 with the Department of Industry, Labor and Human Relations as a Computer Operator, later becoming a Data Control Technician. She then transferred to a part time position in the Department of Administration in 1980, first serving as the State Energy Monitoring Coordinator and later as a Management Information Specialist doing technical support in Computer Services. She and her family moved to Tomahawk in 1991, and in 1992 she joined DNR.
After joining DNR she held various positions in the Forestry Division. She started in the Forestry Training program as an LTE, then an FTE as the Forestry Training Coordinator and then promoted to Forestry Training Officer. Through her positions in the training program she represented the Divisions on many committees: the Department's Prescribed Fire Committee, the Wisconsin Interagency Fire Council Training Committee, The Wisconsin Fire Department Advisory Council Training Committee, The Great Lakes Forestry Fire Compact Training Committee, and the Northeast Forest Fire Supervisors Training Committee, The National Wildfire Coordinating Group Information Resource Management Working Team, and as team leader for the National Association of State Foresters Incident Qualification System (IQS) project's Development Team. She also worked with the Wisconsin Technical College System to establish partnerships with various technical colleges for delivery of wildland fire training, collaborated with Wisconsin Emergency Management on incident management team training, helped advance use of current technology in wildland fire simulators, and she is a long standing member of what is now the Northeast District Incident Management Team. Mike Lehman was a co-team leader with Su on the LeMay Center Stockroom LEAN/Six Sigma project that was successfully implemented at the Forestry Center in Tomahawk. Mike said, "her interest, input and tenacity were extremely valuable to complete the project."
In 2010 the DNR implemented a new strategic direction, which transitioned Su to be on special Assignment. She says this provided her with excellent opportunity to work with Forestry staff across the state on various projects.
Finally, the Forestry Leadership Team asked Su to serve as the Urban Forestry Financing Specialist. The Urban Forestry team has been extremely lucky to have had Su as a member. Her dedication to her work and commitment the goal of sustainable Forestry is unmatched. Many of Su's co-workers mentioned her go-to attitude and her ability to increase efficiency. Olivia Witthun, Urban Forestry Coordinator, said, "She jumped right into a complicated grant program, grasped the nuts and bolts of it right away and was able to help streamline the entire process."
Tracy Salisbury, Urban Forestry Coordinator, echoed this statements saying, "Su is always thinking of ways to improve and simplify the urban forestry grant program to make it a positive experience for our customers. Su is the consummate professional. "
Alex Elias, Urban Forestry Grants Manager, also states, "Su is a great person to work with, and she did an amazing job streamlining our Urban Forestry grant program. I'm so happy to have been able to learn from her, and I'll miss her once she retires."
Don Kissinger, Urban Forestry Coordinator, adds, "I truly appreciate her stick-to-itiveness and organizational skills (sometimes exhibiting my flaws), they really made our grant program run smoother than it ever has, she will be greatly missed."
Sara Minkoff, Urban Forestry Council Liaison, complements this saying, "Su is a wonderful colleague. Her positive attitude, attention to detail, and thoughtfulness will be missed."
Kim Sebastian, Urban Forestry Coordinator, describes her personality best in this sentiment, "Thanks Su, for being Seamless, Uber organized, Zest-filled, Always positive, Nifty and Noble.  Your presence will be missed in our urban forestry family."
Lastly, Jeff Roe, Urban Forestry Program Leader, summed it up saying, "Su stepped into a program and worked hard to streamline to process and grow with the team. She connected with the partners and used past experiences to mold an amazing grants program, but it is her personality that makes her one of the greatest people to work with. She is one of the most pleasant and nice people I know. The Urban Forestry team will miss her."
When asked what the most rewarding part of her work has been Su replied, "Having a lasting impact through my work as well as building relationships with those I've worked with." After 37 and half years of service Su will end her career in State service in early January.  As Su moves on to spend time with her family, help the elderly and their families and increase her involvement with her church's ministry, she shares this advice, "Make the most of your days – though some may seem long, the years fly by! "
For more information contact Ellen Clark (EllenA.Clark@Wisconsin.gov), Urban Forestry Communication Specialist, at 608-267-2774.
(Visited 362 times, 1 visits today)