Dan Buckler, DNR Urban Forest Assessment Specialist, Milwaukee, daniel.buckler@wisconsin.gov or 608-445-4578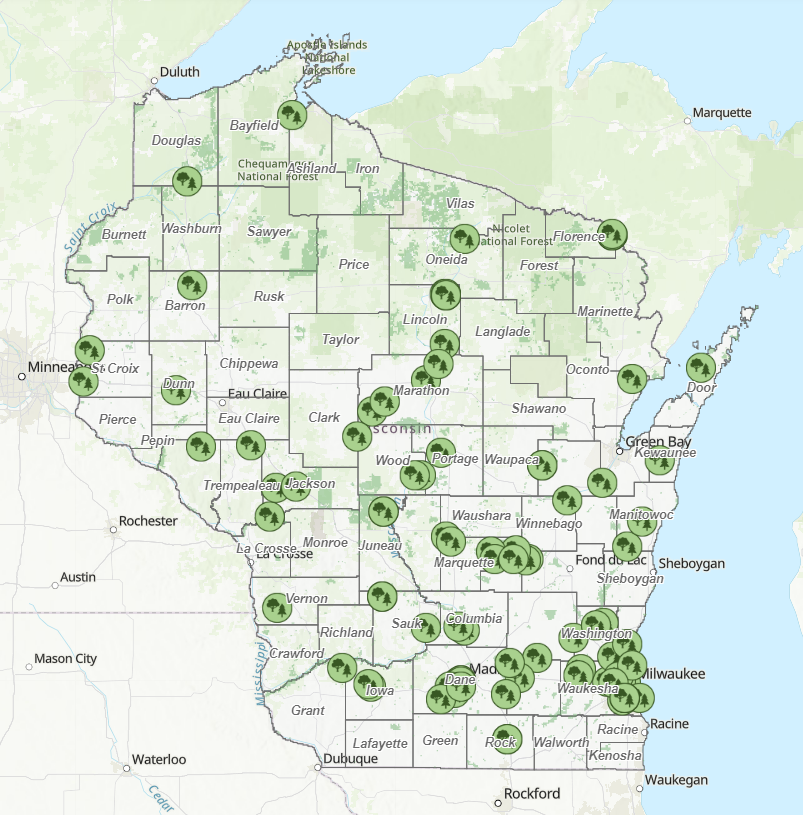 As there is every glorious spring, there has been a flurry of tree planting in Wisconsin. Each little tree, from seed to sapling, is a hope and prayer that we make for the future. But as each reader knows, that future might be many years away.
While you nurture these arboreal miracles, why not take a couple minutes to document the trees in the Wisconsin Tree Planting Map? The map was designed to help track trees planted to advance the state's pledge to the Trillion Trees Initiative.