By Kim Sebastian, DNR urban forestry coordinator, Milwaukee, Kim.Sebastian@wisconsin.gov, 414-294-8675 
Click on "continue reading" or scroll down for the truth about these common myths: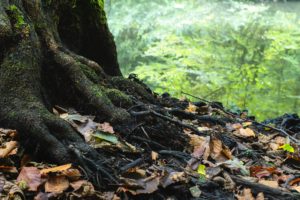 Myth #1: A tree's root system is a mirror image of what is above ground.
Myth #2: Tree roots are responsible for damaging and blocking sewer lines.
Myth #3: When removing a branch, cut as close (flush) to the trunk as possible.
Myth #4: The branches on a tree move up as the tree grows taller.
Myth #5: Topping is a necessary evil – otherwise the tree will get too big.
Myth #6: If a little fertilizer is good, a lot is better.
Myth #7: After a pruning cut, wound dressing (pruning paint) is necessary.
Myth #8: All newly planted trees must be staked.
Continue reading "Common tree myths – and why you shouldn't believe" →