By Becky Gray, Forest Health Team Leader, Rebecca.Gray@wisconsin.gov
The Wisconsin Department of Natural Resources' Forest Health team recently completed the 2022 Forest Health Annual Report. The report summarizes impacts from pests, diseases and weather on the health of Wisconsin's forests. Highlights from 2022 include:
Spongy moth's rising numbers and evaluation of control techniques;

emerald ash borer continuing to spread and kill ash trees;

possible new biological control of buckthorn; and

drought and flooding impacts alongside insect infestations.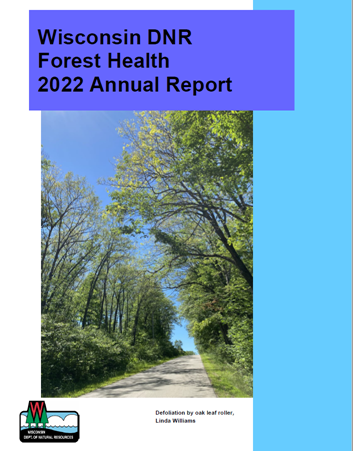 (Visited 296 times, 1 visits today)