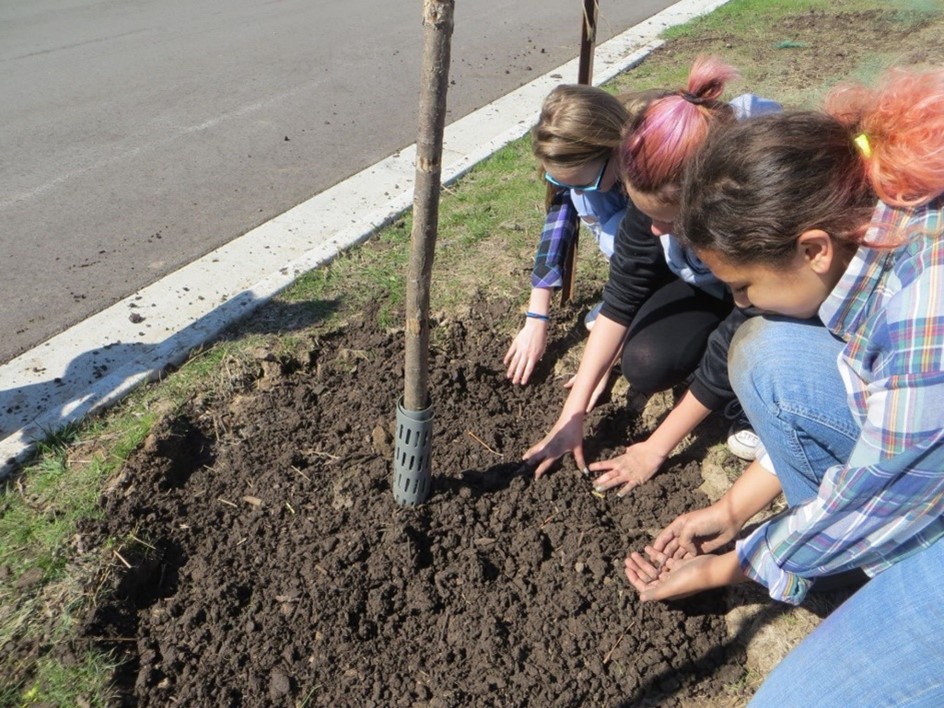 This year, Arbor Day will be observed in Wisconsin on Friday, April 28. Please see below for some tips for planning your own celebration.
Add Your Event To A Compilation Of Arbor Day Celebrations Nationwide
Spread the word about your celebration by adding your event to this Arbor Day Foundation webpage. Use this link to submit the details of your event.
Contribute To Wisconsin's Trillion Trees Pledge
Encourage landowners and homeowners to contribute to Wisconsin's Trillion Tree Pledge with a goal of planting 1 million trees in Wisconsin's cities and villages by 2030. Record the trees you plant on Wisconsin's Tree Planting Map!
Plant A Tree From Your Couch: Include #ArborDay On Social Media Posts
Between April 23-28, the Arbor Day Foundation will plant a tree for each Facebook, Twitter or Instagram post using the hashtag #ArborDay, up to 100,000 trees.
For ideas on creating your own Arbor Day posts, read this DNR newsletter article. 
Plant Your Trees Correctly
Some people assume that planting a tree is as easy as can be: "Just keep the green end up, right?" But most of us know that there's more to it than that. Check out the videos, brochure and poster on this webpage for instructions on how to plant a tree correctly.
Steer Clear Of The Grim Mulcher
For a humorous take on the issue of over-mulching, read this article by the Ohio State University.
Fulfill Tree City USA Standards
The Arbor Day Foundation requires communities to hold an Arbor Day celebration and declare a proclamation to earn or maintain Tree City USA designation. Learn more about the Tree City USA requirements on the Arbor Day Foundation website.
(Visited 275 times, 1 visits today)