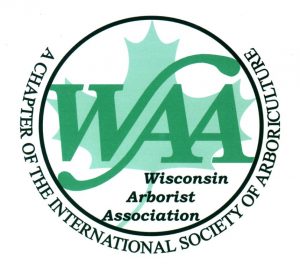 Recently, the DNR Urban Forestry Program and the Wisconsin Arborist Association (WAA) recently held the annual Wisconsin Urban Forestry Conference in Green Bay, Wisconsin. With the theme "Healthy Benefits to Enriching Your Arboriculture and Urban Forestry Knowledge," the conference was three full days of exhibits, presentations from experts across the world, and networking events and opportunities. There was record attendance this year, beating out last year's record of 750. This year, the WAA offered a new Utility Track of presentations that allowed members to learn more about technologies in community forestry and other topics to help those who attended.
In addition to the Utility Track, the conference included a Climbers Corner, General Sessions, a Breakout Track, Introductory Track and various Breakout Sessions. The topics covered throughout the conference ranged from partnerships and collaboration to tree diagnostic tools and resilience to construction, just to name a few. The conference also recognized people and organizations that have made extraordinary contributions of their time and talent to urban forestry and arboriculture through the WAA Awards and Urban Forestry Council Awards. Many agreed that despite all of the sessions that were offered one of the most productive parts of the conference was networking between communities, Urban Forestry Coordinators, exhibitors to learn new or varied systems, processes, tree species and equipment usage. A lot of education and fun occurred outside the presentations.
A first time attendee stated, "This was my first year attending the conference, and I enjoyed attending workshops on a variety of topics from the health benefits of an urban canopy to using tree rings to understand the impact construction has on tree growth."
The WAA conference brought people from across the state together to celebrate individuals and organizations, as well as learn and stay ahead of the curve with new and innovative information and lessons on the tree care industry, business and green infrastructure.
For more information contact Ellen Clark (EllenA.Clark@Wisconsin.gov), Urban Forestry Communication Specialist, at 608-267-2774.
(Visited 274 times, 1 visits today)