Bur oak blight (BOB) was confirmed for the first time in Clark and Sawyer counties in 2016. The number of reports of symptoms of this disease was low in 2016 across its range in Wisconsin. Currently, BOB has been detected in 24 counties in Wisconsin.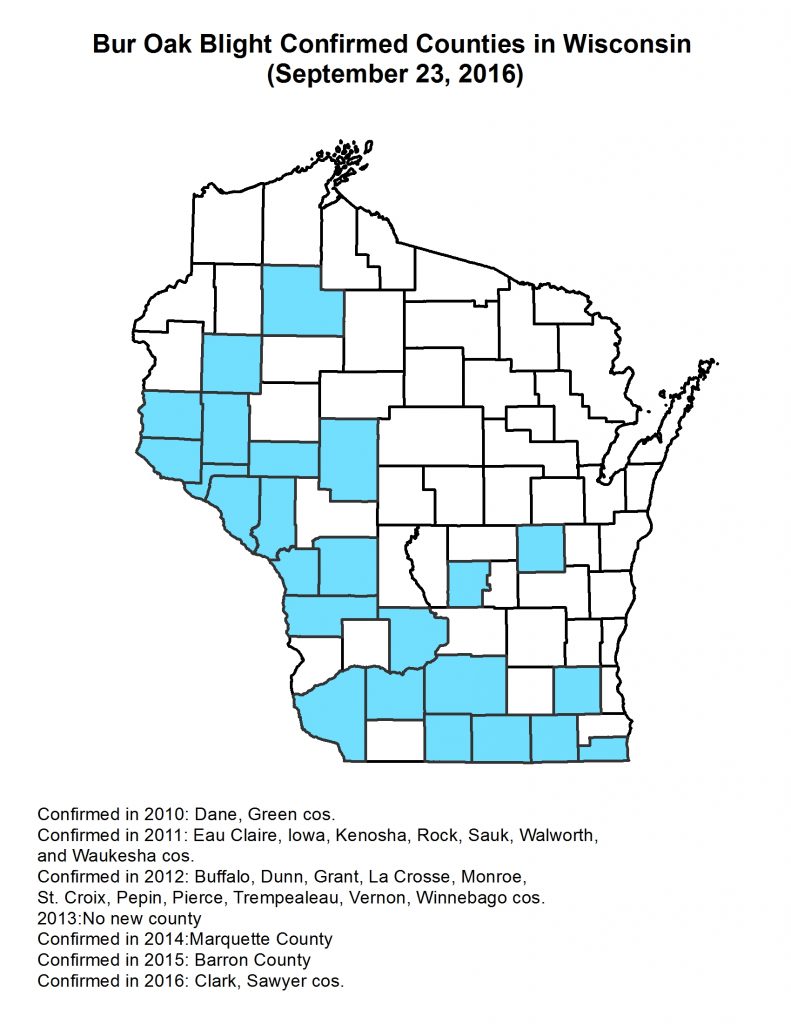 Since the 1990s, BOB has been reported in mid-western states including Iowa, Kansas, Minnesota, Nebraska, and Wisconsin. The disease is believed to be caused by a new species of Tubakia fungus – Tubakia iowensis.
Symptoms usually start appearing in late July into early August. Infected leaves develop purple-brown lesions along the mid-vein and the major lateral veins on the underside of leaves. Later, chlorosis and necrosis expand on leaves and the affected leaves wilt and die. Severely affected trees may die after many years of infection combined with other pest issues. Severe symptoms of BOB have been observed only on Quercus macrocarpa var. oliviformis, a variety of bur oak that produces smaller acorns.
Written by: Kyoko Scanlon, forest pathologist, Fitchburg (Kyoko.Scanlon@Wisconsin.gov), 608-275-3275.
(Visited 607 times, 1 visits today)