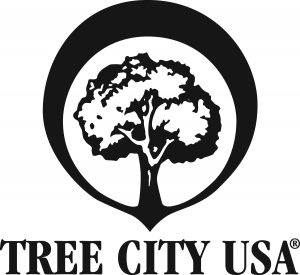 Congratulations to Wisconsin's newest Tree City USA designees – Gays Mills, Milton, Mukwonago, and Stratford. The Tree City USA program, sponsored by the Arbor Day Foundation  and administered in Wisconsin by the DNR, provides communities with a tangible goal and national recognition for their community forestry efforts.
There are 190 Tree City USA communities in Wisconsin in 2016. Twenty-seven of the recertifying Tree Cities also received a Growth Award, going above and beyond the Tree City USA program standards. The growth award highlights innovative programs and projects, and augmented commitment of resources to urban forestry.
The Arbor Day Foundation also sponsors the Tree Line USA program. Ten utilities with Wisconsin service areas received recognition in 2016 by meeting the criteria. A college or university can be recognized as a Tree Campus USA for effectively managing their trees, engaging their student population in forestry efforts, and connecting with their community to foster healthy urban forests. Seven colleges and universities in Wisconsin qualify as Tree Campuses, with Edgewood College and University of Wisconsin – Milwaukee being recognized for the first time.
To learn more about becoming a Tree City USA view the DNR webpage. It is not too late to host an event recognizing your community, maybe in conjunction with an Arbor Day event.
For more information contact Alex Elias (Alexandria.Elias@wisconsin.gov) or Ellen Clark (EllenA.Clark@Wisconsin.gov), Urban Forestry Communication Specialist, at 608-267-2774.
(Visited 135 times, 1 visits today)