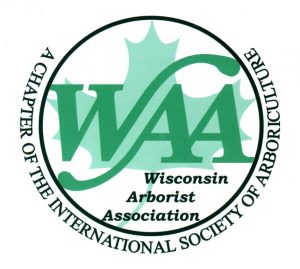 Join the WAA (Wisconsin Arborist Association) for their Summer Conference and Picnic at the Lussier Family Heritage Center in Madison on Tuesday, August 15th. The Program Committee has put together another excellent lineup for this event. They are offering Two Tracks of Education, one indoors and one outdoors, including information for climbers, plant selection, and insect and disease information. There will be something for everyone.
This year's lineup includes Glen Stanosz, who will provide an update on some of the prevalent tree and shrub diseases of the year and offer some practical suggestions for their management. Michael Hillstrom will blow the lid off the important insect pests of 2017 and touch upon some new information regarding neonicotinoids. Laura Jull will discuss plant selection, emphasizing the right tree in the right place. Mike Wendt will deliberate and demonstrate small tree pruning.
A concurrent outdoor track will feature Luke Scheberl to unveil different types of devices for measuring soil moisture and soil pH. Paul Ahlen will show proper chainsaw sharpening and how to maintain some other tools that arborists use daily. Climbers risk their lives every day while working aloft. A panel of experts, including Shelly Wollerman, Gary Kohler, and Mike Stanonik, will exhibit aerial rescue in detail using aerial rescue dummies in different predicaments. Last, but not least, they will demonstrate some of the latest and greatest in equipment for 2017. You shouldn't miss out on any of the speakers, as many of them will have repeat performances.
Don't forget to bring your appetites! The famous BBQ feast will once again be provided to satisfy your hunger. For more information or to register, go to the WAA website.
For more information contact Ellen Clark (EllenA.Clark@Wisconsin.gov), Urban Forestry Communication Specialist, at 608-267-2774.
(Visited 153 times, 1 visits today)