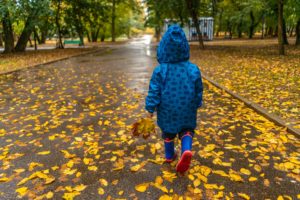 Looking for some hard numbers on how urban trees affect health conditions such as asthma, cardiovascular disease, obesity, and ADHD?
Click on the links below to read the original research studies:
•     An increase of 888 street trees per square mile is associated with a 29% lower rate of childhood asthma. Children Living in Areas with More Street Trees Have Lower Prevalence of Asthma, 2008.
•     Loss of trees to the emerald ash borer is associated with an additional 15,080 deaths from cardiovascular disease and 6113 deaths from lower respiratory disease during the study period (1990- 2007). The Relationship Between Trees and Human Health: Evidence from the Spread of the Emerald Ash Borer, 2013.
•     Residents of areas with the most greenery as three times as likely to be physically active and 40% less likely to be overweight or obese than residents in the least green settings. Graffiti, Greenery, and Obesity in Adults: Secondary Analysis of European Cross Sectional Survey, 2005.
•     For children diagnosed with ADHD, the effect of walking through an urban park for twenty minutes is roughly equivalent to the peak effects of two typical ADHD medications. Children with Attention Deficits Concentrate Better After Walk in the Park, 2008.
To find more statistics on the health benefits of trees, visit Green Cities: Good Health (a project of the University of Washington with support from the USDA Forest Service) and Vibrant Cities Lab (created by the US Forest Service, American Forests and the National Association of Regional Councils).
(Visited 296 times, 1 visits today)