By Olivia Witthun, DNR Urban Forestry Coordinator, Plymouth, olivia.witthun@wisconsin.gov, 414-750-8744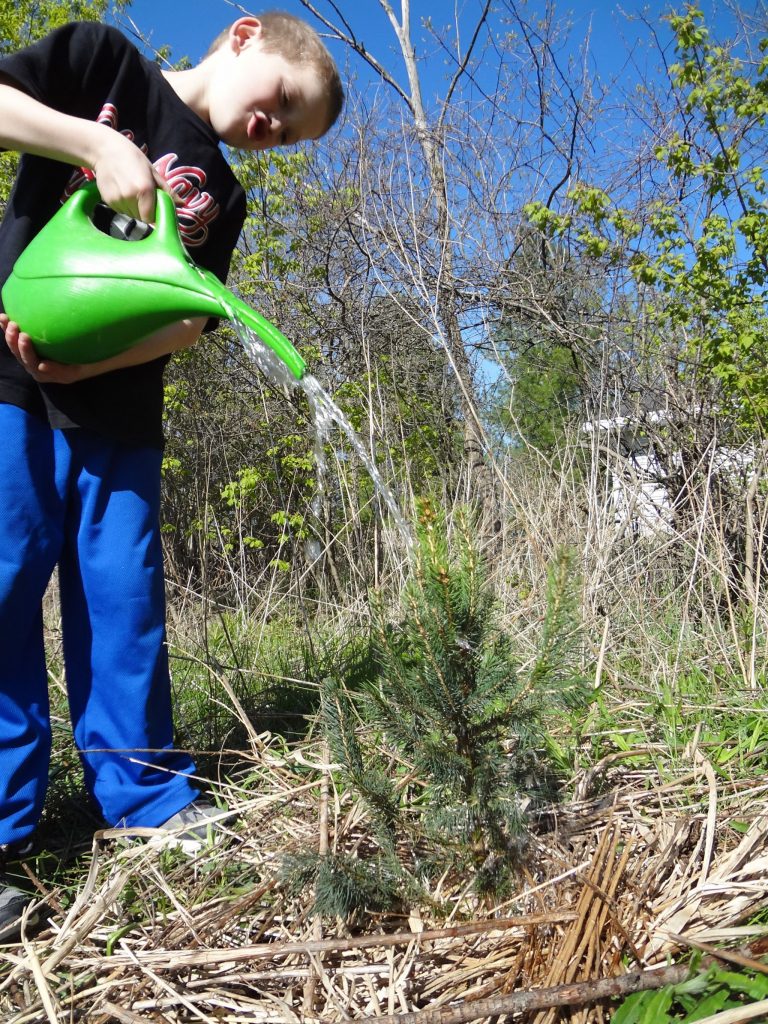 Most of you are doing your best to keep things watered, but you could always use some help. Below are a few ideas for public awareness and pleas to get homeowner assistance in watering trees. As always, contact your DNR Urban Forestry staff if you'd like more specific examples.  
Social media is a great avenue to get these types of messages out. Use your community's Facebook, Twitter and other social platforms to your advantage.

Consider dropping off a doorhanger reminding folks to water trees. Perhaps work it into your watering schedule; each address you stop at gets a doorhanger.
Put out 'Water Your Trees' yard signs around newly planted street trees in the community, especially onto those busy streets.

Publish an article in the local newspaper.

Include watering information on your website, e.g. https://stevenspoint.com/913/Watering-Mulch.

The City of Stevens Point rented space on advertising signs on the outside of their city buses.

I've even seen phone apps that let homeowners update a map when they've watered a street tree.
Thanks for everything you do for the trees!
(Visited 554 times, 1 visits today)