Part II Of The "Building with Wood" Webinar Series
Wednesday, Aug. 4, 2021 at 12:00 p.m. CT
Hosted by the Wisconsin Department of Natural Resources Forest Products Services Team
Did you know that using real wood in your home or living spaces has health benefits? Join us virtually over your lunch break to learn about biophilic design and the many benefits of building with wood. Industry expert, Criswell Davis, will be speaking about why incorporating real, natural wood in our homes, hospitals and other businesses is the path to a more sustainable future.
Register for the free webinar by visiting the link here.
About the Speaker: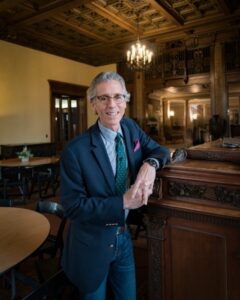 Criswell Davis, President of Mighty Oaks Consulting in Louisville, Kentucky, is the founding director of the Timber & Forestry Foundation, which promotes sustainable North American hardwoods to the design community and consumers across the United States. Criswell has been in the hardwood lumber business for more than 32 years and has presented to more than 7,000 architects, designers and students worldwide over 12 years.
This event is supported by a U.S. Forest Service Landscape Scale Restoration Grant. This institution is an equal opportunity provider.
(Visited 157 times, 2 visits today)