By Nicole Matson, Coordinator, Climate Change Coalition of Door County, Lakeshore Natural Resource Partnership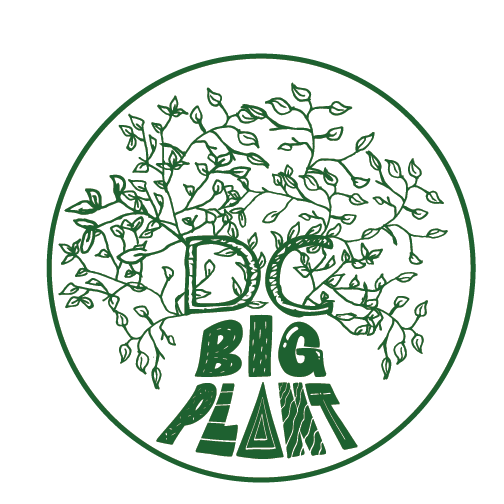 The Climate Change Coalition of Door County is a volunteer organization that, for the past 9 years, has engaged in a variety of activities designed to increase understanding of global warming to inspire concern and action. This spring, the Coalition launched a new program called the Big Plant. It was successful beyond all expectations.
In the 30 days beginning on Earth Day, over 19,143 trees were planted in Door County by 36 different community organizations and individuals. Through the Coalition's coordination, outreach and publicity, these organizations and individuals joined the initiative. They got their hands dirty by giving away and planting trees in their communities and on their properties. These numbers don't include the many other individuals and organizations who may have been inspired to plant trees to be a part of the Big Plant.
In past years, the Coalition had partnered with The Nature Conservancy and local schools each spring to plant trees over several days. This year, because of the COVID-19 public health emergency, the Coalition decided to create a sense of community while working with organizations across Door County to host their own tree planting events over the month, beginning on April 22, Earth Day. They called the event the Big Plant to echo the success and community feel of the local Big Read. To kick things off, the Coalition ordered five different native species of seedlings (White Pine, Red Pine, White Spruce, Arborvitae, Balsam Fir) totaling over 4,500 trees from a local source – Evergreen Nursery. The Coalition used 2,021 trees for its own plantings with local schools and business supporters and offered to provide other groups with the remaining trees at cost.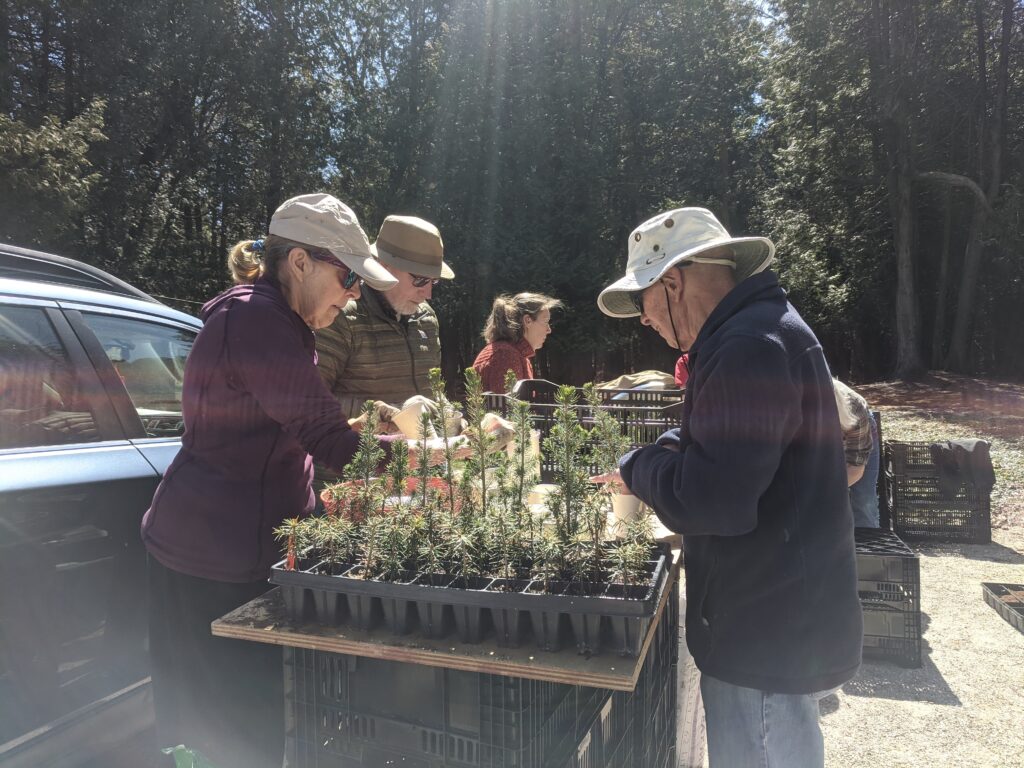 The Nature Conservancy planted 7,000 trees on one of its preserves in the county as part of its reforestation program. Other groups jumped in, including the Door County Land Trust, which gave away 1,000 trees and native bee and butterfly friendly perennials, The Ridges Sanctuary and groups ranging from Lions and Rotary Clubs, neighborhood associations and the Door County Medical Center to the local town and village governments.
Given its success, the Climate Change Coalition of Door County will make the Big Plant an annual event. Planting trees is one important strategy among the many needed to address climate change. Planting trees is easy and fun, and they increase our natural carbon sequestration capacity while protecting groundwater, preventing soil erosion, providing shade to cool homes and beautifying the landscape.

The Big Plant is a great example of a community-wide effort by diverse groups to improve our environment for future generations. Kudos to the Climate Change Coalition of Door County for kicking it off!
(Visited 269 times, 1 visits today)