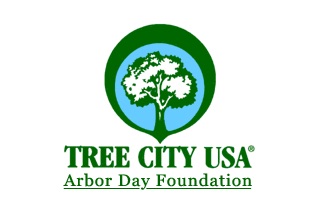 The Arbor Day Foundation's Recertification application portal for this year is now open and available. The Arbor Day Foundation's Tree City USA program is working to help grow the urban tree canopy in Wisconsin. With more than 200 designated communities, almost 60% of Wisconsinites live in a Tree City USA community.
Tree City USA communities show a strong commitment to growing and maintaining a healthy tree canopy. To receive the recognition, communities must:
maintain a tree board or department
have a community tree ordinance
spend at least $2 per capita on urban forestry
celebrate Arbor Day.
In 2021, 99% of Tree City USA communities were recertified to the program. To keep this impressive recertification rate, remember to submit your recertification application by December 31! In addition, if your community likes to go above and beyond for your urban tree program, consider applying for a growth award.
Communities that received Tree City designations for at least one year may be eligible for Growth Awards. To receive a Growth Award, communities must earn at least 10 points by participating in activities that align with these five categories:
Building the team
Measuring trees and forests
Planning the work
Performing the work
The community framework
Applications are due Dec. 31. Contact the DNR Urban Forestry Coordinator serving your area for more information about Tree City USA and other Arbor Day Foundation programs open to Wisconsin communities and organizations: Tree Line USA, Tree Campus Higher Education, Tree Campus K-12, Tree Campus Healthcare and Tree Cities of the World.
(Visited 819 times, 1 visits today)