The International Society of Arboriculture (ISA) is hosting its 3rd Annual International Virtual Conference on Dec. 13-14. Join ISA for this engaging and compelling virtual event and take advantage of the opportunity to network with colleagues, businesses and arboricultural professionals worldwide.
This year's virtual event provides a lineup of on-demand educational breakout sessions led by industry leaders from around the globe, sharing their thoughts and views about research, practice and technology.
Educational sessions include keynote speaker Dr. Nadina Galle, an ecological engineer and founder of the Internet of Nature Podcast. Galle will discuss whether nature and technology – long viewed as opposing forces – can work together to stabilize our climate, sustain our urban environments and benefit our health.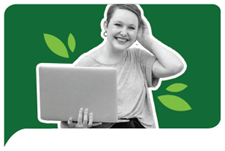 With the opportunity to earn up to 14 CEUs, the ISA 2022 Virtual Conference includes all new on-demand sessions attendees can view for up to 30 days following the event, making watching and engaging more convenient than ever.
Early Bird Registration ends on Nov. 10. Click on the ISA webpage to register and find out more.
(Visited 95 times, 1 visits today)