Dan Buckler, DNR Urban Forest Assessment Specialist, Milwaukee, daniel.buckler@wisconsin.gov or 608-445-4578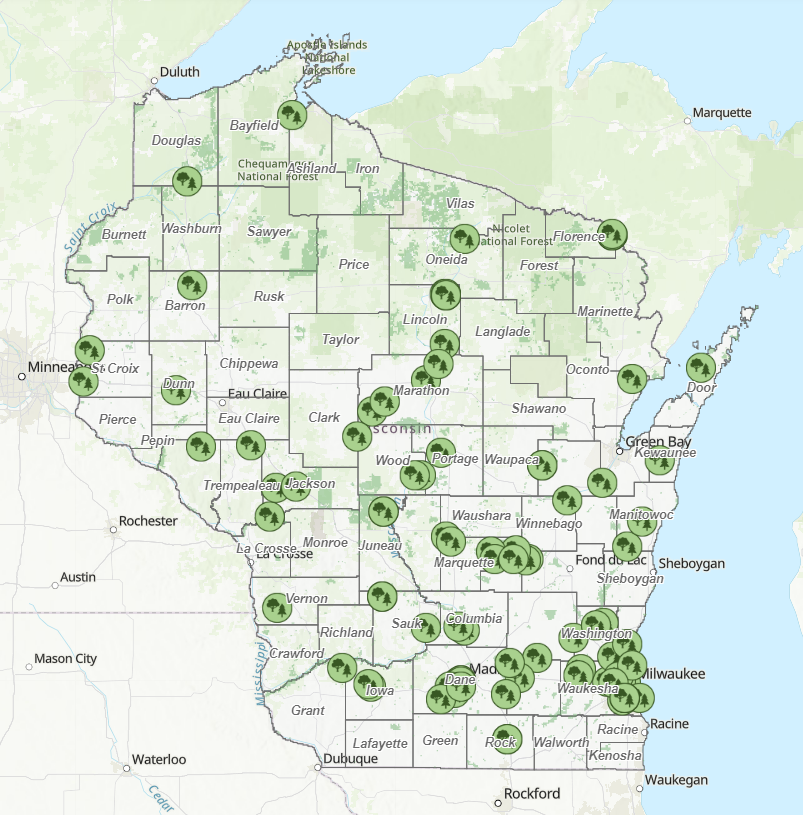 As there is every glorious spring, there has been a flurry of tree planting in Wisconsin. Each little tree, from seed to sapling, is a hope and prayer that we make for the future. But as each reader knows, that future might be many years away.
While you nurture these arboreal miracles, why not take a couple minutes to document the trees in the Wisconsin Tree Planting Map? The map was designed to help track trees planted to advance the state's pledge to the Trillion Trees Initiative.
On Earth Day 2021, Governor Evers pledged that 75 million trees would be planted in Wisconsin by the end of the decade and 125,000 additional acres of forestland conserved. Growing, restoring and conserving forests are critical to communities' ability to adapt to a shifting climate, and vital for slowing global climate change.
And while the DNR may be able to track the ultimate destination of seedlings grown at the state nursery, or which have been funded by DNR grants (e.g., the Urban Forestry grants), there are so many other trees planted across Wisconsin which go undocumented. The planting map was designed to help fill that void and to ensure that those trees are accounted for in our tallies.
So please, whether it was a planting of one tree or a thousand, take a couple minutes to submit your information through an easy-to-use survey.
Thank you to everyone who recently contributed to the map! Through Forest Appreciation Week (Earth Day to Arbor Day), we had more than 12,000 trees added to the tree planting map, more than doubling the tree count prior!
(Visited 266 times, 1 visits today)