By Brian Anderson, DNR Forest Inventory Analyst, Rhinelander and Alex Rosenflanz, DNR Forest Inventory Specialist, Madison
Acres Of Black Walnut Forests
Black walnut is a valuable and highly sought-after species found in the Midwest and Eastern United States. In Wisconsin, its distribution is primarily limited to the state's southern region, although scattered sites are found farther north. The total acreage of black walnut in the state has increased nearly three times, from approximately 35,065 acres in 2004, to 101,274 acres in 2019.
Of that total, surprisingly, only 10% is attributed to stands established by artificial regeneration. The distribution of acres by stand age shows a boon in stands aged 31 to 90 years since 2004, with younger age classes remaining relatively steady since 2009 (Figure 1). Relatively few stands have reached ages over 90 years.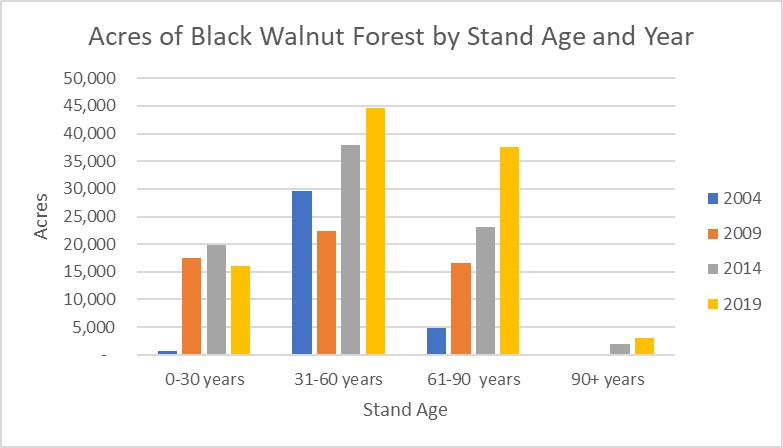 Continue reading "Black Walnut Trends In Wisconsin" →