By Patricia Lindquist, DNR Urban Forestry Communications Specialist, Madison, Patricia.Lindquist@wisconsin.gov or 608-843-6248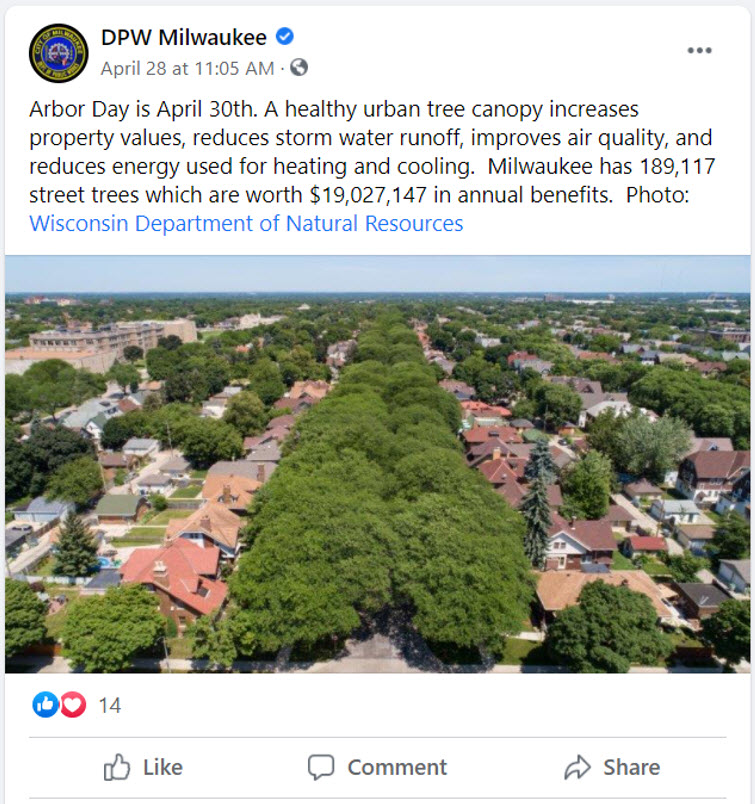 Despite significant challenges this year, many communities adapted their annual Arbor Day celebrations or came up with creative new ideas. Thanks to everyone for going above and beyond in 2021!
A big thank you to the 43 communities who participated in the Arbor Day Social media campaign! All together, these communities created 159 posts for Facebook, Twitter and their local government websites during Arbor Week. We're thrilled that so many of you helped spread the word about the benefits of trees and proper tree planting and care practices.
Continue reading "Celebrating A Successful 2021 Arbor Day" →