Are you looking for a fun activity for yourself or your family this fall? Why not spend a few hours crawling around picking acorns or walnuts.  Need some seeds to plant?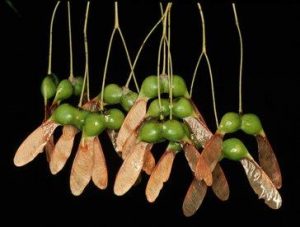 Learn more here …
In order to supply the landowners of Wisconsin with a variety of high quality tree and shrub seedlings and seed, we must first obtain the raw seed from which we grow this stock. While we are able to satisfy some of our needs, we also rely heavily on members of the public to collect seeds for us.
To see the species and quantities of seed required for our planting needs, visit dnr.wi.gov, search "tree seed purchase" to read the 2016 Seed Collectors' Newsletter or contact us.  Have fun collecting seeds.  Just remember to ask permission from the landowner and wear gloves when picking the walnuts; they have a propensity to stain your fingers black!
Are you a forest landowner planning to purchase seed from us to plant on your property? The new seed ordering form is now available from your local DNR forester. If you're interested in conifer seed, you will find plenty to choose from and large quantities. You need to order hardwood seed in early September to allow the nursery the opportunity to obtain the seed. The acorn crop seems to be quite variable statewide in 2016, so offerings may be limited.
By Jeremiah Auer, jeremiah.auer@wisconsin.gov, (715) 424-3700
(Visited 901 times, 1 visits today)