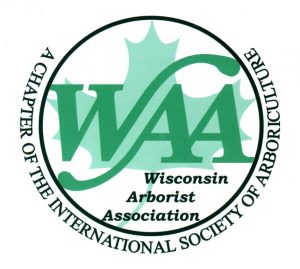 The Wisconsin Arborist Association recently created a job board, hosted on their website, to connect businesses and potential employees. These posts showcase available arboriculture positions in Wisconsin listed by region, company name, and are also grouped alphabetically. This webpage provides the opportunity for individuals to search for jobs as well as giving companies a venue for posting openings in their businesses.
Under the same "careers" tab on the WAA website there is information about the Arborist Apprenticeship program. The program combines on-the-job learning under the supervision of experienced journey workers with related classroom instruction provided by the Wisconsin Technical College System. There is an additional page on the "careers" tab listing colleges/schools in Wisconsin offering various degrees in urban forestry and the green industry.
In addition to these resources, don't forget about the DNR Urban Forestry training and events webpage. WAA and DNR strive to host events and supply useful information to those interested in urban forestry and the green industry and these webpages are a valuable source of this information.
For more information contact Ellen Clark (EllenA.Clark@Wisconsin.gov), Urban Forestry Communication Specialist, at 608-267-2774.
(Visited 156 times, 1 visits today)