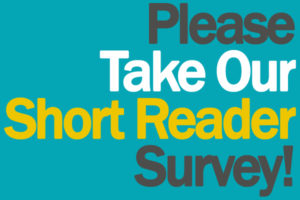 Thank you to those kind subscribers who have already completed the Forest Health News Survey which was emailed in March. If you haven't had a chance to take the survey, we ask that you do so now.
Our goal at Forest Health is to provide you with helpful information on pest, disease and invasive plant issues in the state in a timely manner. To help us improve our usefulness to you, please click here to take the survey.
The survey will take about 10 minutes to complete. Your individual responses will be kept confidential. All responses will be compiled and analyzed as a group; a summary of the survey results will be available to you this spring. If you own forested land in Wisconsin, you will need to refer to the zonal map which you will find at the beginning of the survey.
We would be grateful if you will complete the survey by April 15, 2018. If you have any questions or concerns about the survey or wish to provide additional comments about Forest Health News, please contact Jodie Ellis at Jodie.Ellis@wisconsin.gov or at 608-266-2172.
Thank you for taking the time to complete this survey. It is much appreciated.
(Visited 98 times, 1 visits today)