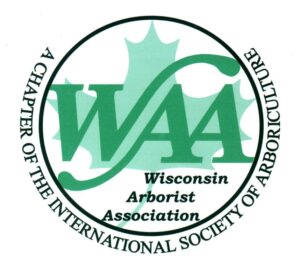 Wisconsin Arborist Association presents the 2020 Summer/Fall Seminar, seen directly from your home or office, for six days (two days per week for three weeks) between September 29 – October 15, 2020.
Week One (Sept. 29th-30th) features a two-day workshop on Electrical Hazard Training. The following weeks include two 1-hour presentations each day (Oct. 6th, 8th, 13th, and 15th). Participants can choose to attend the full conference, the Electrical Hazard Training workshop only, or individual dates.
To learn more and to register, visit https://www.waa-isa.org/event/waa-events-2020-waa-virtual-summer-fall-seminar-registration/. The registration deadline is September 25th.
Presentation topics include:
Plant Health Care: A Holistic Approach – A Practitioner's Perspective

Under-Utilized Plants in the Urban Landscape

Gear Geek Out Session

Rope Installation/Friction Saver Installation

Woody Ornamental Disease Updates

Important Insect Pests: 2020

Basic First Aid for Tree Care Workers

Aerial Rescue Techniques
(Visited 106 times, 1 visits today)