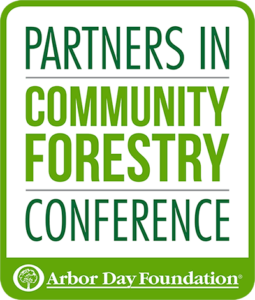 Sponsored by the Arbor Day Foundation, the Partners in Community Forestry Conference is the largest international gathering of urban forestry practitioners, advocates, researchers, and government leaders. The virtual format this year provides an excellent opportunity to attend this leading conference so easily and inexpensively.
The conference will be held on Wednesday, November 18th. The $45 registration fee also covers events and meetings the entire week of November 17th-20th, including Alliance for Community Trees Day, Urban Woods Network Meeting, and Natural Areas Conservancy Meeting. CEUs will be available.
To learn more and to register, click here.
(Visited 84 times, 1 visits today)