By Curt Witynski, Deputy Executive Director, League of Wisconsin Municipalities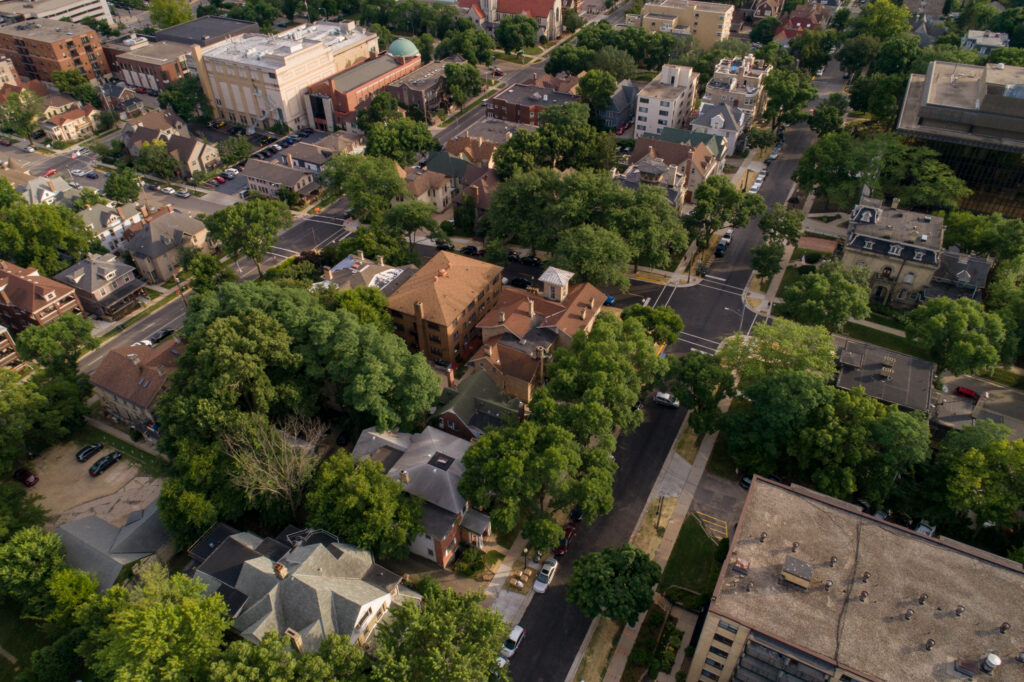 The League of Wisconsin Municipalities and the Wisconsin Department of Natural Resources (DNR) Urban Forestry Team surveyed municipalities in September and October of 2020 to learn more about how cities and villages pay for their forestry programs and activities.
Many municipalities are struggling to continue to provide the same number and quality of services as they have in the past while operating under the strictest levy limits in the nation and experiencing reductions in shared revenue and other state aids. We wanted to learn about any alternative sources of revenue municipalities might be using to help pay for the annual cost of providing forestry services.
We sent the survey link by email to finance directors in communities over 10,000 in population. The DNR's Urban Forestry team also sent an email to their local government forestry contacts. We also included the survey link in League newsletters.
As of the end of October, we received responses from 77 local governments, including several towns and a couple of counties.
We asked the following questions and received the following responses:
Does your municipality maintain a separate forestry department? Most of the communities responding to the survey replied that they do not maintain a separate forestry department.  Twenty communities answered that they do maintain a separate forestry department. Most respondents explained that their forestry staff was housed in other departments like parks and recreation or public works. For some communities, staff in public works or other departments devoted part of their time performing forestry services, depending on the time of year or work that needed to be done.
How many full-time staff are devoted to forestry activities? The responses to this question varied greatly, depending on the size of the community. Only 12 communities indicated that they have five or more FTEs working on forestry.
How does your municipality fund the annual operating expenses of its forestry program? The overwhelming majority of responding communities fund their forestry services through the community's general fund, which is generally a mixture of property taxes, state shared revenue, fees and other miscellaneous local revenues.
One community (Madison) funds 100% of the cost of its forestry department through an urban forestry charge imposed on property owners that appears on water and sewer utility bills. I am a resident of Madison and pay a city forestry charge of $5.39 per month, or about $65 annually.
Eight communities said that they funded part or all their forestry services using storm water utility fee revenue. Racine, for example, funds 100% of its forestry program using storm water utility revenues. Green Bay indicated that storm water utility revenue covers 80% of the cost of its forestry program. Six other communities use storm water utility revenues to cover anywhere from 10% to 50% of their forestry services.
Other communities mentioned donations, memorials, fees for terrace tree program plantings, and impact fees imposed on new development as helping cover the cost of forestry services. For example, the City of Franklin stated that 50% of the cost of its forestry services are covered by impact or developer fees on new development.
Finally, many communities stated that grants help pay for at least a minor portion of the cost of forestry services. Indeed, a couple of small communities responding to the survey said that they perform forestry work, such as tree plantings in public places, only when the community receives a grant for doing so.
In conclusion, the survey reveals that almost all communities providing forestry services rely on the community's general fund, a mixture of property taxes, state shared revenue, fees, and other local revenues, to pay for the cost of providing those services. However, a handful of communities have turned to alternative sources of revenue to pay for forestry services, including urban forestry service charges and storm water utility revenues. As Wisconsin communities continue to face challenging budgets, more may turn to these alternative revenues to continue to provide forestry services.
(Visited 157 times, 1 visits today)