By Christine Anhalt-Depies, DNR Snapshot Wisconsin Project Coordinator, christine.anhaltdepies@wisconsin.gov or 608-669-3808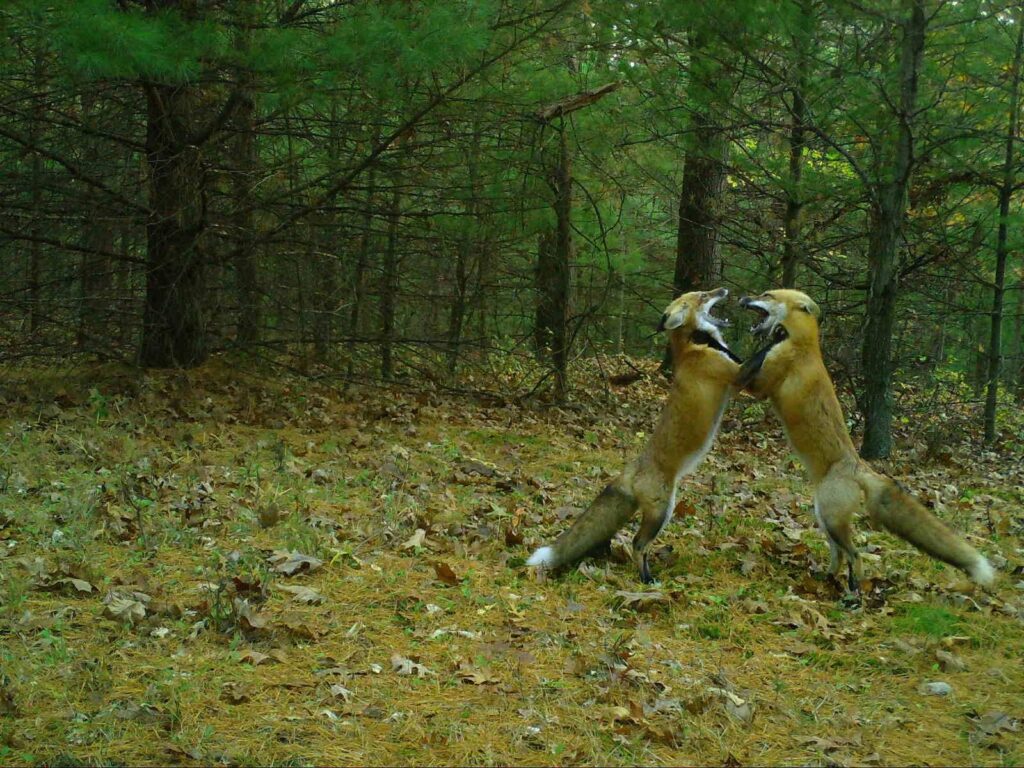 Fisher, fox, bobcat and bear are just a few of the species captured among the 50 million trail camera photos produced by Snapshot Wisconsin. The Wisconsin DNR program is a wildlife monitoring effort that gets the public involved in science, and the data generated help the DNR make wildlife management decisions. Volunteers host a network of trail cameras across the state that take "snapshots" of animals as they pass by. The program began as a pilot in two counties and launched statewide in 2018.  Today the program boasts 1,800 volunteers hosting over 2,100 trail cameras. Information about what is in the photos, combined with where and when they were taken, is already being used to better understand important Wisconsin wildlife species, like white-tailed deer.
The product of this people-powered research can be seen on the program's Data Dashboard, a newly launched data-visualization tool that makes Snapshot Wisconsin data viewable to the public. The public helped to generate these data, and the Dashboard offers an opportunity for them to explore the data themselves. The Dashboard is a series of interactive maps and graphs, and the data for fifteen animal species are available to see, including the presence and activity patterns of individual species.
Know someone who might be interested in the program? There are two ways people can get involved. The first is to host a trail camera. Trail camera hosts are responsible for deploying a trail camera on land they own or have access to and uploading photos to the DNR several times per year. All equipment and training are provided. Volunteers are also needed online to identify photos captured on the trail cameras. Photo identification is a perfect winter activity and a great way to get a glimpse into the wildlife captured around the state. You can learn more about the program on the DNR website.
(Visited 505 times, 1 visits today)