WILDFIRE REPORT FOR APRIL 22, 2021
Wisconsin Wildfire Season: Check Fire Danger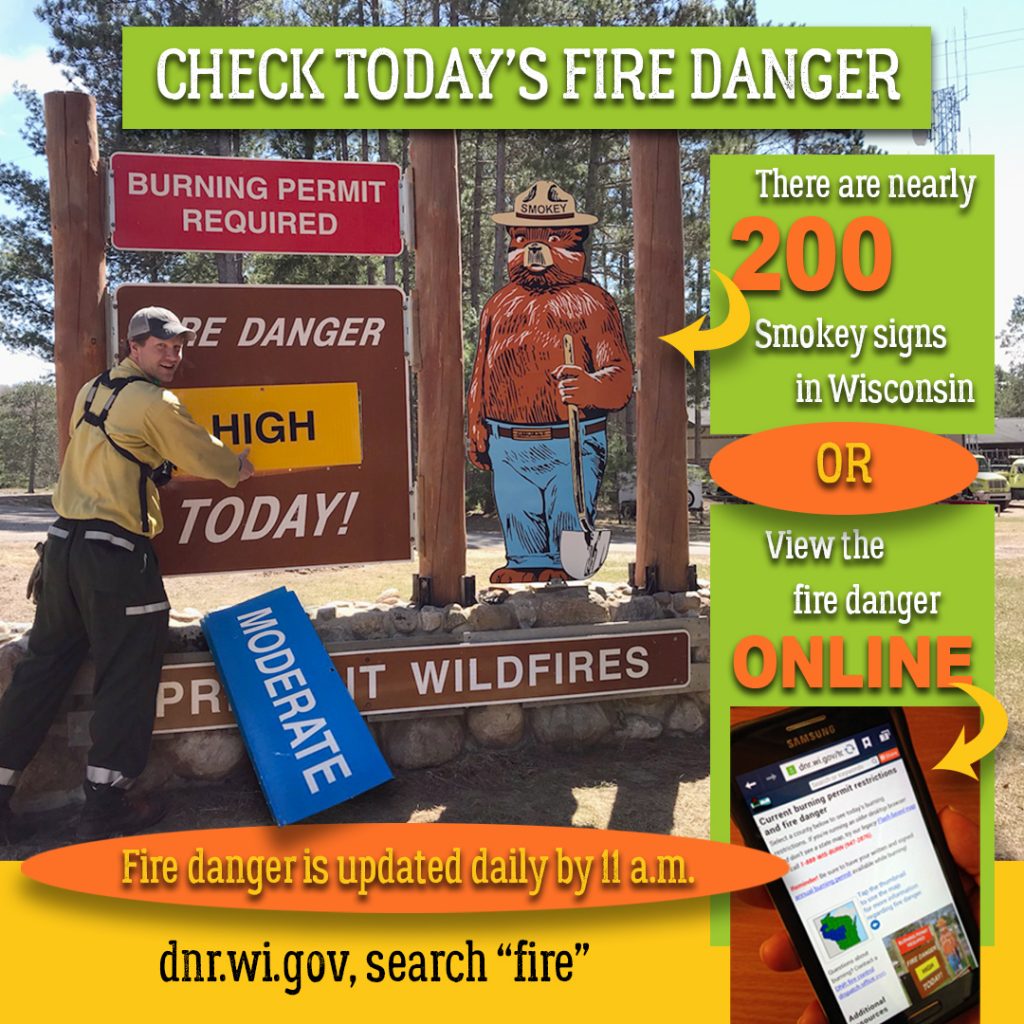 Spring is the peak wildfire season in Wisconsin, and we all play a part in reducing wildfire risk. This time of year, there is still a great deal of dead vegetation that dries out quickly and is available fuel for a wildfire.
Low relative humidity, warm temps, and gusty winds quickly drive up the fire danger. Light rain will only temporarily reduce the fire risk. Currently, the pine trees are beginning to candle and pollen cones are becoming visible. Pine trees are the most flammable tree type in the Great Lakes region and candling and pollen production coincides with the time of year when the risk for crown fires in tree tops is greatest.
Since March 1, DNR firefighters have responded to 441 wildfires. The fires have burned 1,584 acres and destroyed 32 buildings. Almost half of the fires have been caused by debris burning (e.g., brush, trash, burn barrel use, etc.). Equipment is the second leading cause, with fires being ignited by vehicles and sparks. Other causes included power line, improper ash disposal, campfires, railroads, and incendiary.
Whether you're out fishing, hunting, camping, doing yard work, or looking for mushrooms, exercise caution and be aware of current conditions. Fire danger can vary greatly from one day to the next this time of the year, depending on weather and dryness of the vegetation.
Burning permits are frequently suspended. Check our burning restrictions page for current statewide fire danger and burning permit restrictions. Curious about where wildfires are actively burning? Check out our fire activity webpage.
(Visited 94 times, 1 visits today)