By Shahla Werner, Urban Forestry Council Chair and Plant Protection Section Chief for the Wisconsin Department of Agriculture, Trade, and Consumer Protection (DATCP)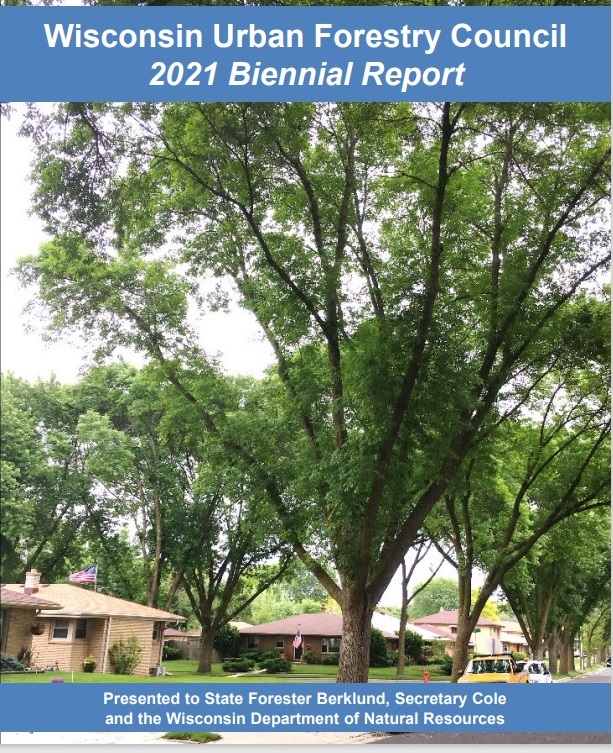 The purpose of the Wisconsin Urban Forestry Council is to advise the state forester, currently Heather Berklund, and the Wisconsin Department of Natural Resources (DNR) on the best ways to preserve, protect, expand and improve Wisconsin's urban and community forest resources.
The 27 members, who serve after being approved by DNR Secretary Cole, hail from all over Wisconsin. They represent a wide array of stakeholders, including citizens; municipal and utility foresters; medical and higher education professionals; nursery staff; environmental groups; public works, planning and parks staff; landscape architects; the Wisconsin Arborist Association (WAA); the Urban Wood Network Wisconsin; the League of Wisconsin Municipalities; and partner agencies like the Wisconsin Department of Transportation and the Wisconsin Department of Agriculture, Trade and Consumer Protection. 
Six issue groups work outside the regular quarterly meetings to advance urban forestry in Wisconsin. These groups focus on advocating for urban and community forests; expanding urban tree species diversity; increasing urban wood utilization; improving workforce development opportunities; and raising awareness about links between urban forests and public health and stormwater mitigation. Meetings with the United States Forest Service and the six other states in the region identify areas of potential collaboration and offer support to one another to address common challenges. The council also participates in creating and implementing the Statewide Forest Action Plan.
Every year, the Wisconsin Urban Forestry Council recognizes people who make outstanding contributions to urban forestry during our awards ceremony, held in conjunction with the WAA/WIDNR Urban Forestry Annual Conference.
The council is always looking for new members, especially as the group strives to expand diversity to better position Wisconsin to address climate change and environmental justice issues.
Read the new 2021 Biennial Report on the Urban Forestry Council's website to learn more. The report includes key recommendations for the DNR related to maintaining and expanding urban forestry funding, staff and grants, and allowing stormwater credits for planting and maintaining urban trees in permitting programs.
Please check out the biennial report and let the council know what you think. Feel free to reach out to Sara Minkoff, Urban Forestry Council Liaison, at 608-669-5447 or Sara.Minkoff@wisconsin.gov.
(Visited 127 times, 1 visits today)