By Dan Buckler, DNR Urban Forest Assessment Specialist, Madison, daniel.buckler@wisconsin.gov or 608-445-4578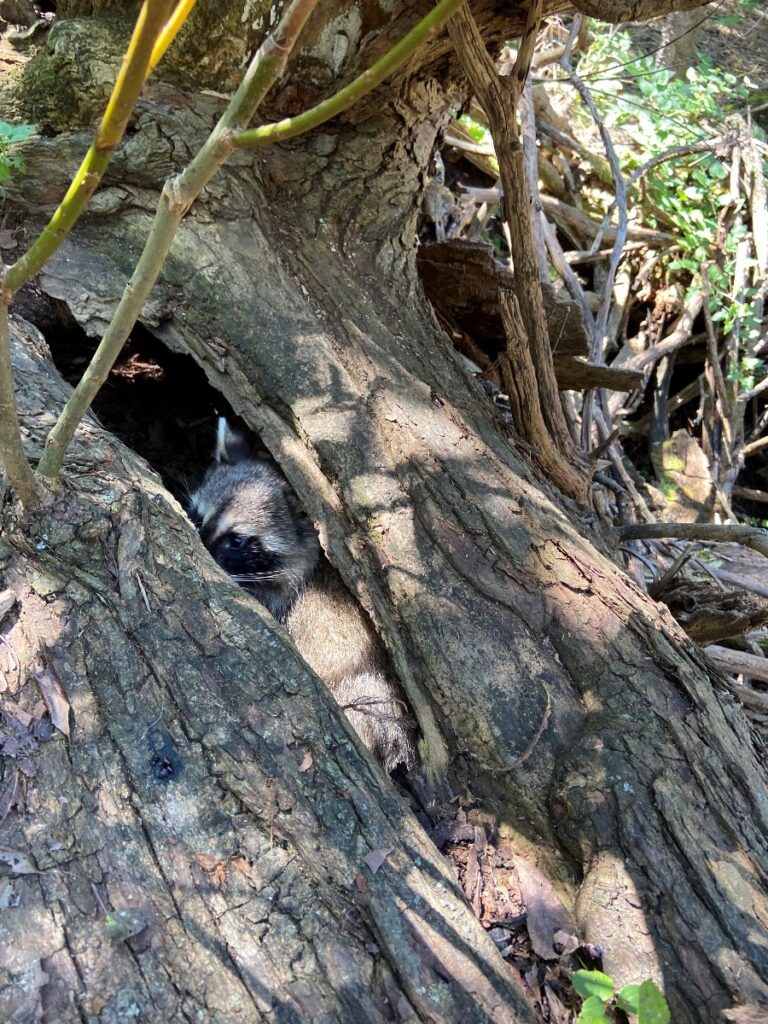 There's a beloved Calvin and Hobbes strip in which the famous duo unearths routine items (rocks, roots, grubs) while digging a hole, but are nonetheless awestruck by what they found, exclaiming "there's treasure everywhere!"
It's a lesson that even common things are worthy of acclaim, and a reminder that you can find extraordinary things in unexpected places. 
Big and old trees, for example, turn up in all sorts of environments in Wisconsin: in backyards, next to stores and overlooking cemeteries. One of these Champion Trees that was recently revisited was in scrubby woods between a road and a golf course. From the road, you wouldn't know that the biggest peachleaf willow in the country used to stand there.
Alas, the elements have taken their toll on the tree and, though still living, its mighty stems now lay horizontal, like the foundational beams of a mammoth cabin.
It is said that a dead tree can be just as valuable as a living one due to all the wildlife it could host. This willow expressed that sentiment very well, with a cavity revealing a delightfully curious adolescent raccoon who didn't care whether it was a champion or not; it was home.
You can often find champion trees in urban areas, which many people don't associate with nature. That disassociation, however, is misplaced. Urban forests are what we make of them, and they are often diverse, thriving ecosystems. Just like the peachleaf willow and the raccoon, there's treasure everywhere.
(Visited 149 times, 1 visits today)