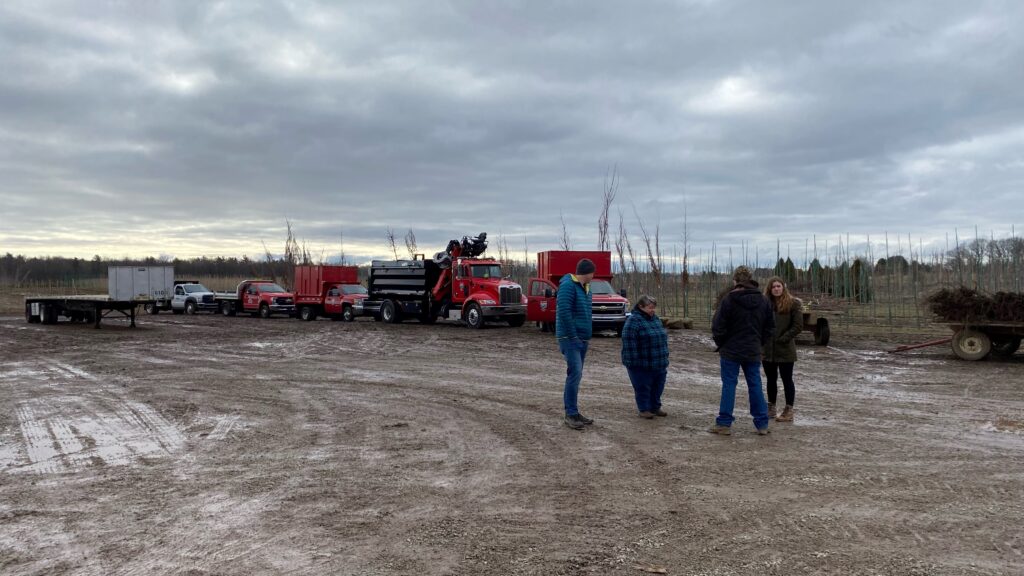 Go trees, go! That could have been the chant coming from Lambeau Field last month as First Downs for Trees celebrated its 12th season by distributing more than 400 trees to Brown County communities.
First Downs for Trees is a cooperative effort between the Wisconsin Department of Natural Resources (DNR), the Green Bay Packers, Wisconsin Public Service and corporate sponsors Essity and Green Bay Packaging, Inc. The program donates trees to participating communities based on the number of first downs in the previous season.
On Tuesday, April 19, 406 trees were trucked out of the Meacham Nursery bound for places like De Pere, Pulaski, Howard, Ashwaubenon, Green Bay, Wrightstown, Allouez, Hobart, Bellevue and the Oneida Nation. In total, 16 communities received trees from Meacham's and Leaves Inspired nurseries.
The program began in 2010 when the Green Bay Packers reached out to the DNR to find a solution to offset the team's carbon footprint when flying to away games. The participating communities plant trees in parks, terraces and green spaces where trees sequester carbon and reduce stormwater runoff.
To date, First Downs for Trees has distributed 6,389 landscaped-sized trees to cities, villages, towns, the Oneida Nation and Brown County.​ These trees will provide total lifetime benefits of approximately $30.8 million through lower energy bills, reduced stormwater runoff, cleaner air and water and higher property values.
(Visited 130 times, 1 visits today)