On Nov. 3, 2022, the Wisconsin Department of Agriculture, Trade and Consumer Protection (DATCP) received a report of spotted lanternfly from a Walworth County landowner. The observant landowner had found multiple dead and a single dying adult spotted lanternfly on nursery stock purchased from an Illinois nursery. This serves as a reminder to always inspect your stock upon arrival in the nursery trade and prior to planting in your yard.
See the full article in DATCP's What's Growing On? November Newsletter.
Learn more about spotted lanternfly on DATCP's website.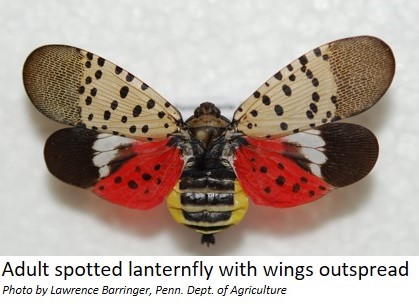 (Visited 179 times, 1 visits today)