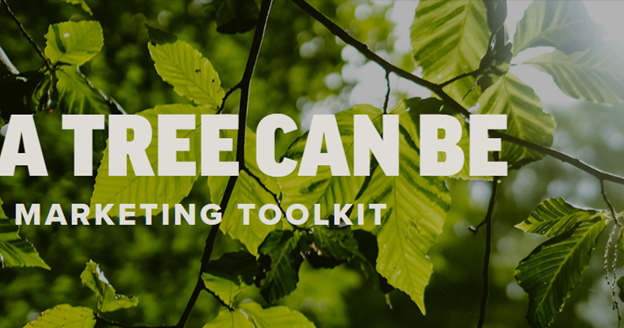 Arbor day is April 28 this year, and it's never too early to start promoting more trees in your community! The Arbor Day Foundation has created "A Tree Can Be" Marketing Toolkit to help you do just that.
They have editable door hangers, yard signs and flyers in both English and Spanish, as well as images and messaging for your social media channels. They've included tree talking points that will help you express the benefits of trees in a manner that will have heads nodding. Each downloadable PDF contains an area you can customize with your organization's logo, event details, URL and any other important information you want to share.
These executions will help you connect with your neighbors and community leaders, educating them on how trees play a vital role in your city.
Also, just a reminder for Tree City USA participants that an Arbor Day celebration is a requirement, and these are a great resource to promote your celebrations and commitment to trees!
Contents of this article are shared for informational purposes only. The Wisconsin Department of Natural Resources does not endorse and makes no representations, expressed, inferred or implied, concerning these organizations, programs or services.
(Visited 101 times, 1 visits today)