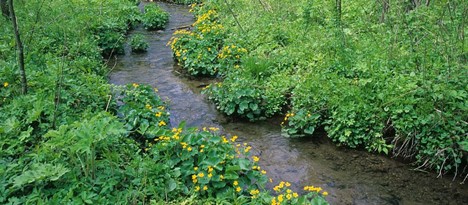 As we get through a chilly February, here are a few different grant opportunities and ideas to help you think ahead to a (hopefully) warmer spring! 
Knowles-Nelson Stewardship Nonprofit Conservation Organization funding
Grant applications are due Wednesday, March 1, 2023. The DNR will consider all complete applications received by this date. Tentative dates for round two and three funding are August 1 and November 1.
Nonprofit conservation organizations (NCOs) may apply for funding from eight Stewardship grant subprograms to help fund the acquisition of land and conservation easements.
Four grant subprograms are open only to NCO applicants:
Natural areas

Habitat areas

Stream Bank protection

State trails
Application materials are located on the DNR's website. If you are considering a March application, please contact your regional Project Manager. 
Federal Outdoor Recreation Legacy Program (ORLP)
ORLP is a nationally competitive program funded by the National Park Service, targeting grant assistance to help economically disadvantaged urban communities with no, or almost no, access to publicly available, close-by outdoor recreation. Funds can be used for the acquisition and/or development of, or to substantially renovate obsolete, public parks and other outdoor recreation spaces.
ORLP grants require a 50% match and are available to help acquire and/or develop public land for outdoor recreation activities. 
Grant applications are due Friday, April 10, 2023. The DNR will consider all complete applications received by this date. 
PlanITGeo's Ultimate Guide to Urban Forestry Funding
All around the country, public urban forestry departments and nonprofits have found creative ways to fund their programs. This blog is a gathering point for those stories. Explore the examples for inspiration on how your urban forestry program can diversify its funding sources.
They list examples of funds for various topics, including tree mitigation fees, stormwater, urban forest plants and surveys, and much more.
Contents of this article are shared for informational purposes only. The Wisconsin Department of Natural Resources does not endorse and makes no representations, expressed, inferred or implied, concerning these organizations, programs or services.
(Visited 135 times, 1 visits today)