Planning Boosts Forest Health and Management
From the kitchen table to the boardroom table, the USDA brings people together across the nation for: healthier food, natural resources and people; a stronger agricultural industry; and economic growth, jobs and innovation.
Each Friday, meet those farmers, producers and landowners through their #Fridaysonthefarm stories. Visit local farms, ranches, forests and resource areas where USDA customers and partners do right and feed everyone.
Click here to read the full story about Jay and Mike Carlson, a father-son team working with NRCS in the Driftless Area to identify management goals that are helping improve the way they manage their forests and its health.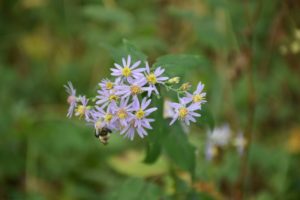 Photo: Honey bees are pollinating wildflowers on the Carlson's property.
(Visited 69 times, 1 visits today)