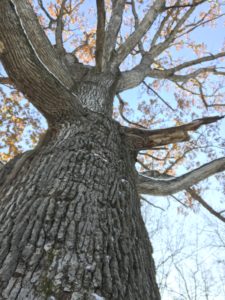 To keep everyone safe and healthy during this pandemic, the Arbor Day Foundation is suspending the requirement to hold a public Arbor Day celebration in 2020. Communities will be able to maintain their Tree City/Campus/Line designations without meeting this standard.
As an alternative to a public gathering, we encourage you to use social media to celebrate trees and their many benefits. Social media is an excellent tool for spreading the message that trees and tree care/management are vitally important to our communities. You could design your own campaign on a theme such as the health benefits of trees or how to properly plant a tree, or you could simply copy one or more of the messages below.
Feel free to cut and paste the following text and photos for your own social media campaign for Arbor Day – or any day of the year!
Message #1: (only valid through Arbor Day, April 24th): Celebrate Arbor Day by planting a tree from your couch! Post a photo of your favorite tree on social media, tag @arborday, and use the hashtag #arbordayathome. The Arbor Day Foundation will plant a tree on your behalf. Learn more at celebratearborday.com.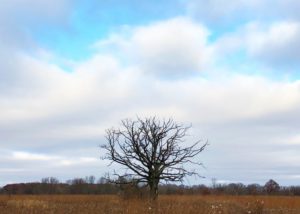 Message #2: In honor of Arbor Day, let's dispel some common tree myths! Take a look at this article from the Wisconsin DNR to learn the truth about myths such as "A tree's root system is a mirror image of what is above ground," "Tree roots are responsible for damaging and blocking sewer lines," and "When removing a branch, cut as close (flush) to the trunk as possible."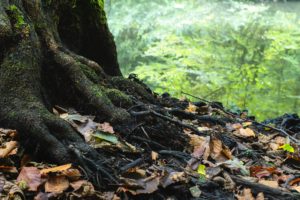 Message #3: Are you or the kids feeling cooped up and a bit stressed? Check out the Wisconsin Community Tree Map, a compilation of tree inventories from around the state. Over 100 communities across Wisconsin are on the map that you can look at on your phone, allowing you to take a stroll down your street or in a park and learn the names of your friendly, neighborhood trees. Even if your community's urban forest is not on the Tree Map, a stroll outside is a perfect salve to worry and cabin fever.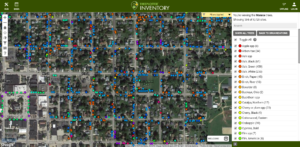 Message #4: "Need a break? How about a Forest Fast Break?" Produced by the South Carolina Forestry Commission and forestinfo.org, these three short Urban Forest Fast Break videos describe the many benefits provided by the 70+ billion trees growing within our cities and towns.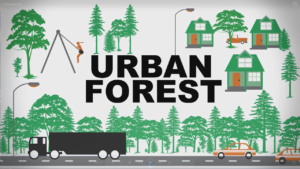 Message #5: To keep your trees healthy, safe, and beautiful, prune them regularly (or hire an arborist to prune them for you). The Wisconsin DNR's pruning brochure and Iowa State University Extension and Outreach's new pruning videos will teach you why, when and how to prune your trees.
"Pruning is one of the best things you can do for your tree… it is the kindest cut." (WDNR)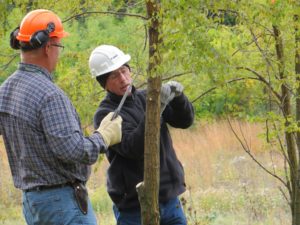 Message #6: For a fun Arbor Day sing-along, watch the "Why Plant Treeeeeeeeees?" music video by singer/songwriter Ken Lonnquist and the students of Weyauwega Elementary School. You can also listen to the song and read the lyrics on the Wisconsin DNR's Celebrate Arbor Day webpage.
Why plant trees? For magic and for mystery!
Why plant trees? For health and wealth and history!
Look around you and the living past is near
Rustling voices we can almost hear
The planters of the seed who long-since disappeared
Did they ask, like me…?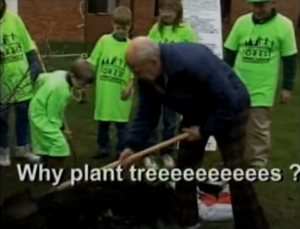 We hope you find these ideas useful. If you post content online for Arbor Day, we'd love to hear about it! Please email patricia.lindquist@wisconsin.gov with the details.
(Visited 721 times, 1 visits today)