By Dan Buckler, DNR Urban Forest Assessment Specialist, Madison, daniel.buckler@wisconsin.gov or 608-445-4578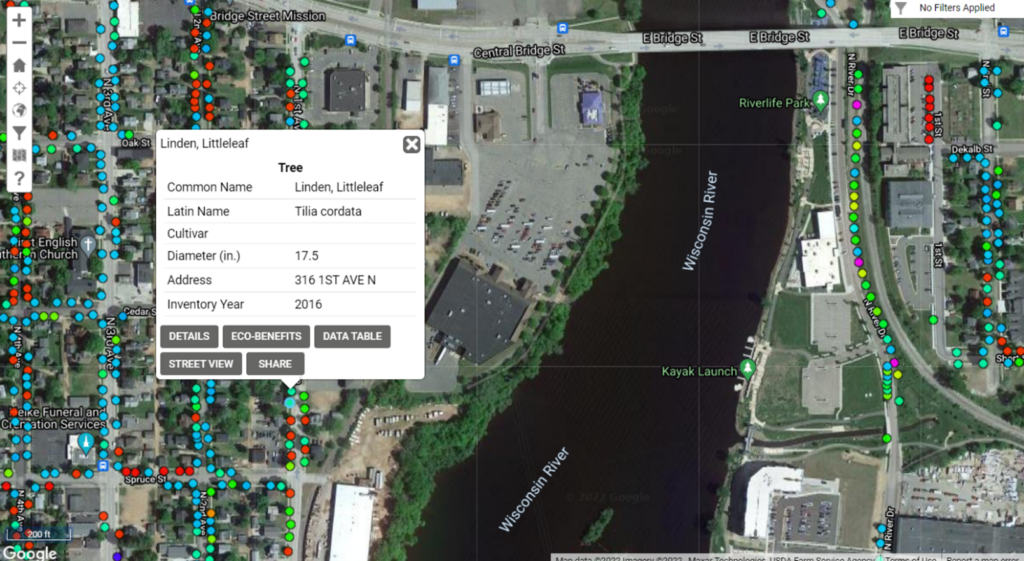 The United States features a diverse yet complex group of people and locations. The U.S. Census Bureau regularly undertakes an attempt to catalog those people and places.
Likewise, many communities and organizations survey the trees they manage to better understand and maintain their urban forest.
While conducting an inventory, surveyors note each tree's location, species, size and health condition, and some communities collect even more information. These inventories help communities understand the composition of their forest, identify trees of concern, locate planting sites and communicate the value of this vital resource.
The Wisconsin Community Tree Map is a compilation of tree inventories from across the state, with more than 175 organizations and 900,000 trees currently within the tree map. Explore the map today!
(Visited 95 times, 1 visits today)