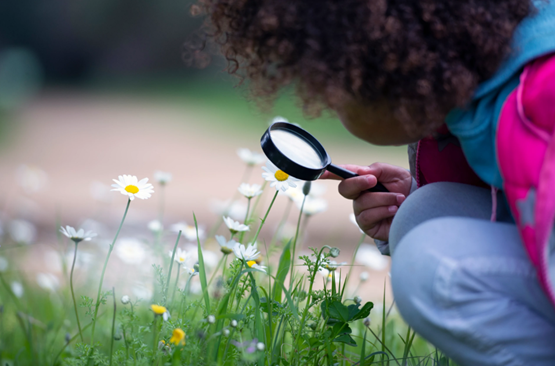 Some organizations are working to get children outside due to increasing worry over "nature deficit disorder." Nature deficit disorder, a term popularized by Richard Louv term in his 2005 book "Last Child in the Woods: Saving Our Children from Nature Deficit Disorder," describes a concern that children are more disconnected from nature than ever due to using technology indoors instead of playing outside. There are very real mental and physical health benefits that come from interacting with nature.
Trees can provide benefits such as local heat mitigation, removal of pollutants from the air, water and soil, and improving mental health. One study found that living in an environment rich in living things can even impact our immune system. Compared to other city kids who play in standard urban daycares with impervious surfaces (pavement, tile and gravel), 3-, 4-, and 5-year-olds at daycare centers with greenspace in Finland showed increased T-cells and other important immune markers (source).
The Oregon Forest Resources Institute, seeing the forests as great classrooms to show students how we are connected to them ecologically, economically and socially, developed a program that allows for educators to get reimbursed for transportation for outdoor forestry-related studies. Inspired by this, the Michigan Tree Farm System partnered with the Michigan DNR to create the Wheels to Woods, a program that helps educators cover costs to get kids outside.
Since it started in 2016, the Michigan Wheels to Woods program has paid for about 480 field trips that have brought about 43,000 students, 2,000 teachers and 5,700 parents into the forest. Students have studied Great Lakes coastal forests, wetlands, forest management, invasive plants, endangered species and maple syrup production (source).
Wisconsin has followed suit, creating our own Wheels to Woods program through the Wisconsin Society of American Foresters in partnership with the DNR. The benefits of being outdoors in undeniable. This year, make it a resolution to get your school programs outside – the Wheels to Woods program can help you get them there.
(Visited 122 times, 1 visits today)