Congratulations to the latest class of CTMI graduates!
The Wisconsin Community Tree Management Institute (CTMI) wrapped up its fifth class mid-June. CTMI is an advanced training course designed specifically for people responsible for urban forest management who do not have a degree and/or experience in urban forestry. Conversely, they may have the technical skills, but lack the leadership and management experience.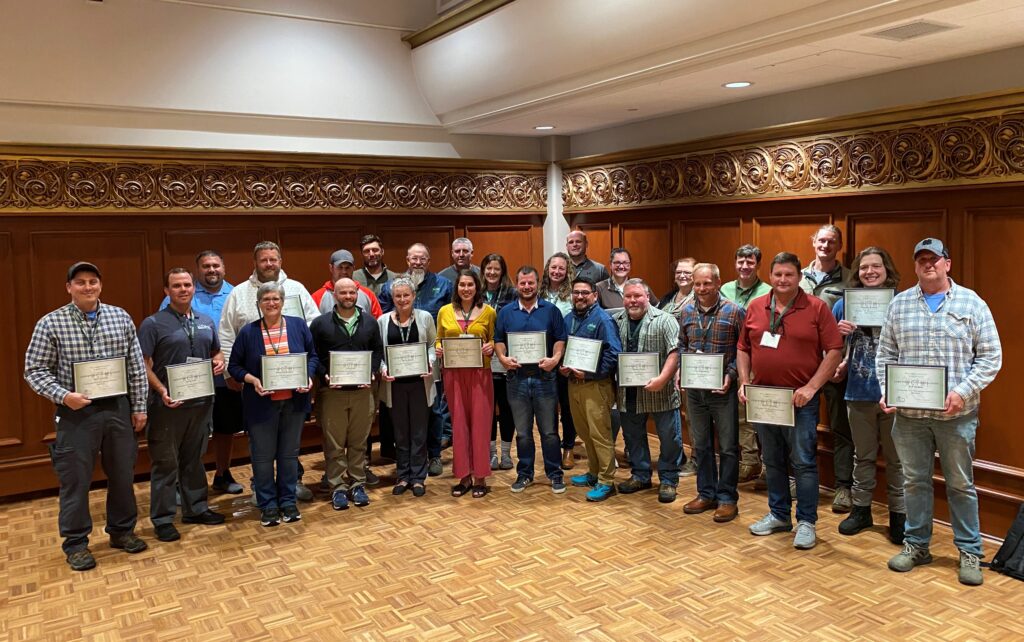 Over six days of intensive training, students acquired the knowledge and skills needed to manage municipal trees and green space. The students' exposure to various teaching perspectives gave them a well-rounded 38-hour training experience in subjects spanning tree identification, planting and care, to leadership and tree policy.
The retreat-like setting created by the small class size and interactive learning curriculum reinforced the focus on support-network development with other students, staff and instructors. The capstone of the institute required each student to complete a project suitable for their community, with a practical application of their new skills and knowledge.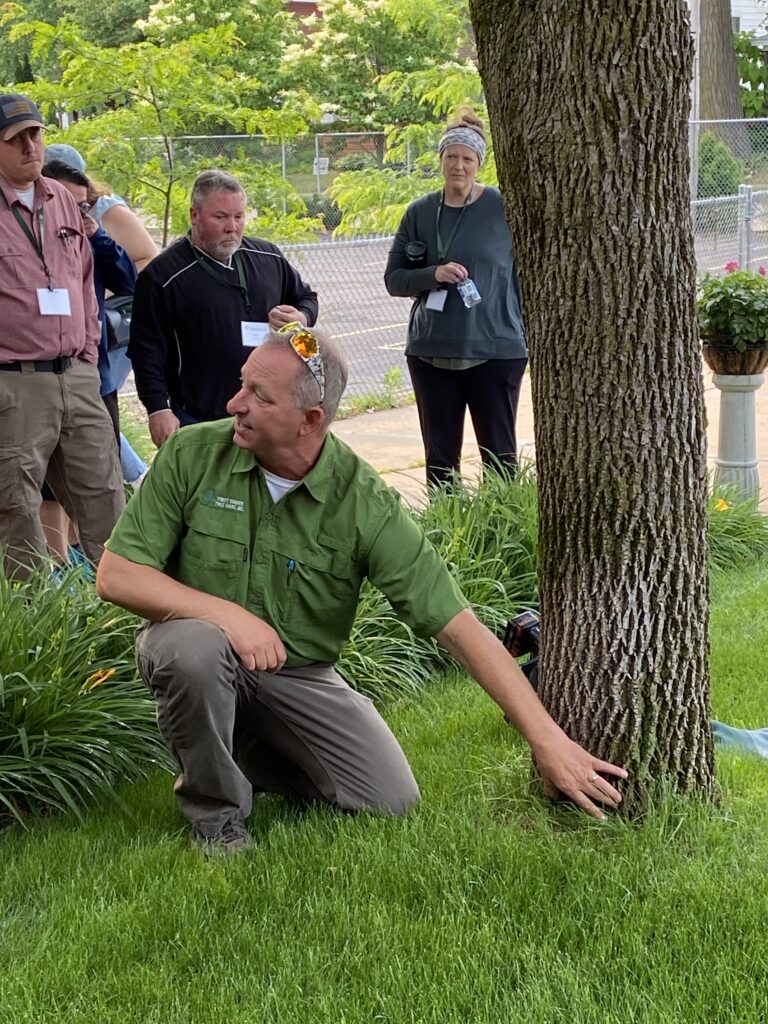 CTMI is divided up into three two-day sessions. In the third and final session last month, students spent time in the field identifying trees and insects & diseases, they took a tour of the City of Stevens Point's forestry operations, and they shared the successes of their applied student projects. A formal graduation ceremony honored the students' commitment to improving the management of their community's forest. Members of the Urban Forestry Council and State Forester Heather Berklund participated in the event which included a conversational mixer and dinner.
This graduating class of 29 CTMI students represented 25 communities, two nonprofits, one regional planning commission and one attendee from the DNR forest products team representing a combined population of over 251,000.  
Participants of the 2022-23 Institute include: Molly Barwick (Forest Home Cemetery & Arboretum), Justin Berrens (Waupaca), Judd Blau (DeForest), Mitch Brown (Shell Lake), Cindy Burtley (Sun Prairie), Abe Butler (Manitowoc), Casey Groessl (Algoma), Sara Hudson (Ashland), Jacob Klingforth (Wisconsin Rapids), Kiel Korzinek (Antigo), Timothy Krystyn (Glendale), Sayer Larson (McFarland), Jacob Lehr (Dane), Scott Lyon (Wisconsin DNR), John McDonald (Little Chute), Nick Midthun (Windsor), Howard Moser (Edgerton), Robert Murphy (Mineral Point), Scott Reuter (Lancaster), Cory Ritterbusch (Southwest WI RPC), Jared Rohrer (Two Rivers), Ginger Sowle (New London), Margaret  Sprague (Fennimore), Sherry Stanek (Whitewater), Mitchell Tenjum (Poynette), Barbara Van Clake (Omro), Mark Van Wormer (Sparta), Rob Weldon (New Richmond) and Kyle Welna (Lynden Sculpture Garden).
(Visited 118 times, 1 visits today)